Science Video of the Week! Ancient Ancestors
Welcome to the 13th Science Video of the Week feature!
Before you watch the video:
WIFV member Gabriella Garcia-Pardo recently created a video for National Geographic News as a freelance producer.  This video shows the paleoartistry behind the hominin facial sculptures displayed in the Hall of Human Origins at the Smithsonian National Museum of Natural History.
Watch the video: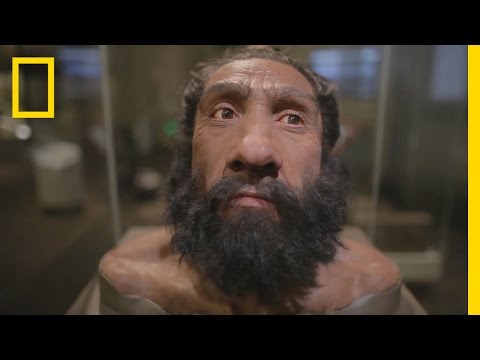 After you watch the video:
Gabriella learned through a contact that National Geographic was looking for more freelance producers.  So, she decided to pitch an idea she had had ever since seeing the Smithsonian's hominin sculptures a few months ago and learning about paleoartist John Gurche.  "I was excited to work on something I was really curious about.  Every day we run into things that are fascinating, and it's exciting to be able to tell the story about it visually," says Gabriella.  This was a fairly simple video that took only two shooting days, but it took a couple months to pitch and then coordinate the logistics of filming in the Smithsonian and in Ithaca, NY.  Another challenge was distilling all the interesting things John Gurche had to say down to three minutes.
Discuss: 
If logistics or schedules weren't at all an issue, what is one topic you'd really love to make into a video or see made into a video?
About Science Video of the Week:
Each Wednesday I will post an interesting science video with some comments from either myself or the producer, and will conclude with some questions for discussion.  I started this feature for the Women in Film and Video of Washington, DC email list, and I really want to hear your comments as well!
If you created a science video you would like to share, especially ones that had interesting challenges you'd like to discuss, send it to me and we can chat a little about how you approached the production!